No no. Nothing too emo. But the weather sure does make you feel a whole lot of unstable and unmotivated.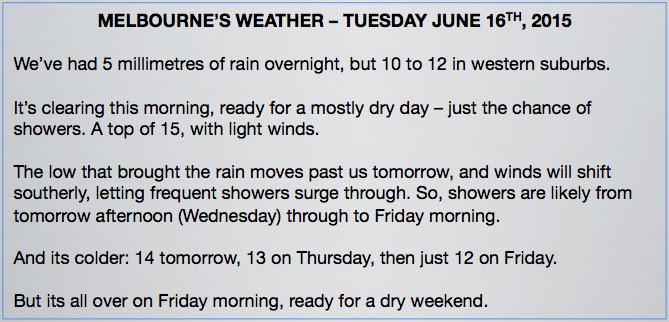 If what has been posted on twitter by, Jane Bunn @janesweather7, then I am definitely going to push through and this weekends play will be well worth it!
Regardless of the weather, I've been up and down lately. I guess the types of interactions I had been experience had begun to diminish and I suppose people's situations change or that life can get the best of people and all parties involved start doing f**ked up actions. But it doesn't matter. Doesn't matter that it's raining. Doesn't matter that it was someone's birthday yesterday. Doesn't matter if she or he didn't call back. Doesn't matter if no one will read this. What matters is what we decide to do with the time that is given to us. So if you are going to procrastinate, do it whole-heartedly. Never do things with a glass half empty. Maybe if we started doing this throughout our choices in life we wouldn't feel so unbalanced. We would be flowing in one direction.
Wow. That got deep real quick. I'm going to leave that there. Bring on the weekend!!!